Dungeon Train VR Infinite Looter - on Oculus Quest
An infinite train of procedural generated dungeon carriages, where you explore and loot in virtual reality.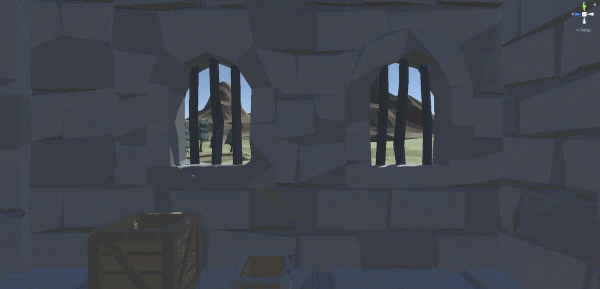 Inspired by an episode of adventure time, where Fin and Jake find themselves on an infinite train battling enemies and collecting loot from carriage to carriage.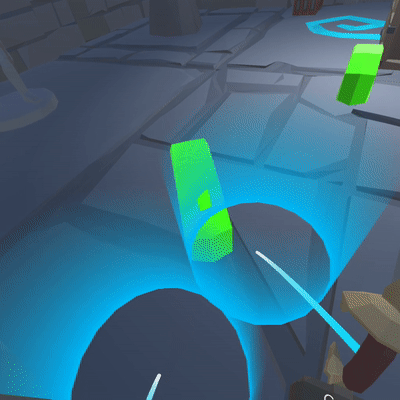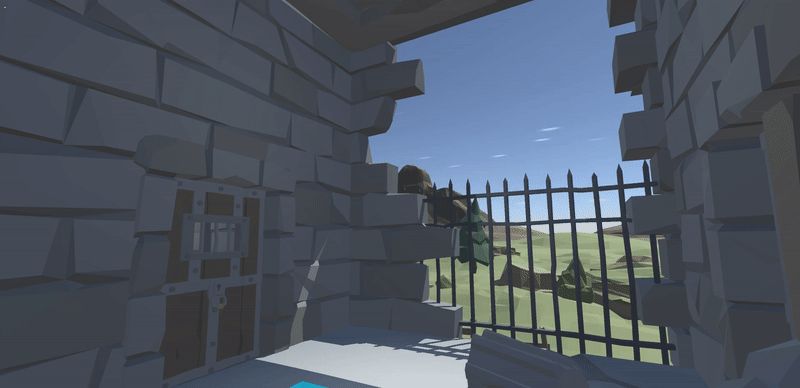 Passing through mountains to country-side, you explore the endless carriages of the dungeon train collecting items and loot. Every carriage is a unique adventure with over hundreds of items and props. From carriages open to the breeze, to hidden treasure, mysterious ruins with puzzles and non-euclidean carriages that defy the laws of physics. Find equipment, enchantments, weapons, and tools to help you loot.
Support it now, and save!
The game is still in early development, if you support it now you will get access to the full version on release at no extra cost. The game is currently heavily discounted while in development and the price will continue to rise as it is updated. All support goes directly to improving the game, and all supporters get a chance to be involved in shaping the direction.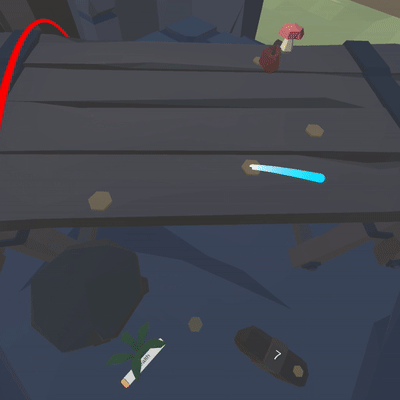 Find out more at dungeontrain.brennanhatton.com
Development Status
This game is still in development, and pre-release.
Development is focused exclusively on the Oculus Quest until release.

The game is built using VRIF for high quality physics based interactions on the Oculus Quest. Current integration is about 15%, but the core interactions are there. While it already feels good, anyone who has tried the demo of VRIF knows there is a lot more coming soon!

There are so many exciting and fun direction this project could go, I am working closely with the early community to shape its direction.

Reach about the latest on the development blog.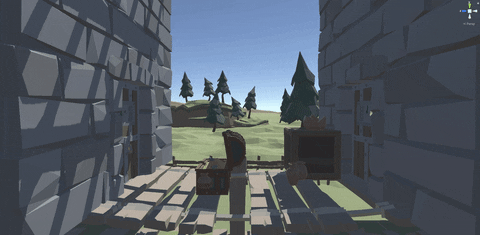 The price of this game will increase as it reaches further stages of development, but those who buy it now keep access to it and future release. Lines crossed out in description are not yet available. I may still take this game in a few different directions, and am currently exploring the different stores and modes of game play I could take it. By buying it now, you will get a chance to try these different modes and provide input on its direction. Non-euclidean spaces are currently quite limited.

There are still many bugs I am working out. At this stage your money is going towards furthering development.
Team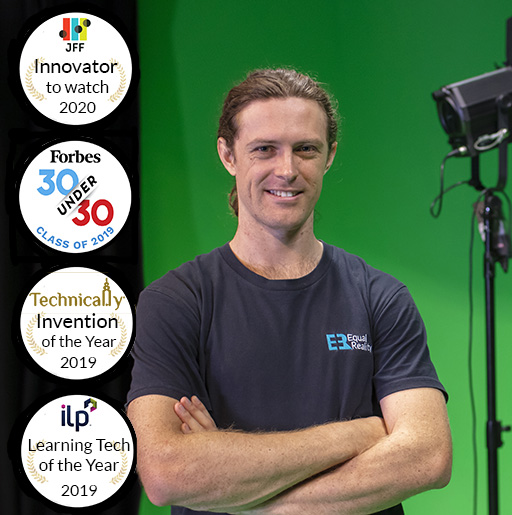 Brennan is a mutli-award winning VR developer, with the skills and experience to do this game justice as the Designer & Developer of Dungeon Train. Brennan has been building games & virtual worlds for over a decade, being involved in 100's of projects. He has worked with over 50 of the worlds biggest companies in 12 different countries. He is the Co-Founder and CTO at Equal Reality, a world leading VR training company, creating empathy, diversity and inclusion training in virtual reality to step into the shoes of minorities and experience discrimination. His work has earned him numerous awards and recognition, including:
• JFF Labs 2020 Innovator To Watch
• Forbes 30 under 30 2019 Social Entrepreneur
• Technical.ly's Invention Of The Year 2019
• ILP's Learning Technology of the Year 2019
• Halcyon Social Impact Fellow
• Remarkable Inclusive Tech Alumni
• Optus Future-Maker
• Develop Pacific 30 under 30, 2019.
• Brisbane's Lord Mayor Grant Recipient.
• DevDiner's Emerging Tech Inspiration for 2017
• DevDiners Top AR Inspiration for 2016
• UoW Alumni Magazine Featured Student, The Outlook.
Brennan is also supported by an incredible team, including:
Narrative Director, Wilson Taylor.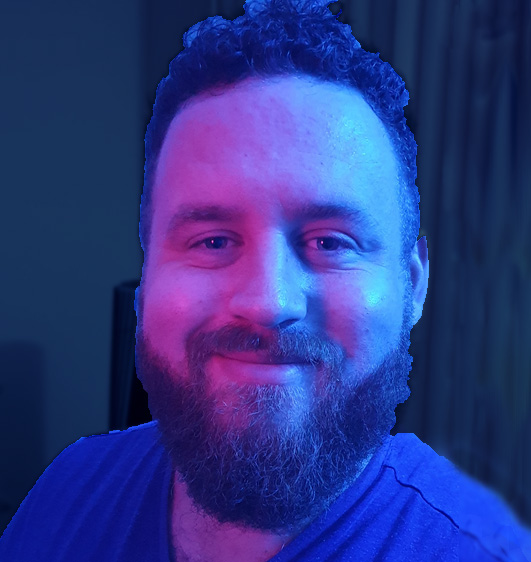 A video game writer who has brought laughter, romance, and tears to multiple millions of people globally with his inventive narratives. His work ranges from video games to books, comics & visual novels.

Platform Support
This game currently supports only the Oculus Quest. I expect I will do SteamVR support and PC Support in the future, but right now I am focusing on improve the core game-play.
Installation of the application for your Oculus Quest is done through SideQuest.
Instructions on installation can be found at https://dungeontrain.brennanhatton.com/sidequest
If youre unsure about if it is at a stage you are ready to support, Join the discrod to learn about the development status, and talk with the existing gamers and developer.
Contact
For general feedback and questions, please leave a comment on the community page. For press, contact brennan@brennanhatton.com
Purchase
In order to download this game you must purchase it at or above the minimum price of $7.98 USD. You will get access to the following files:
dungeonTrain0.13.20.apk
133 MB