Dungeon Train VR Infinite Looter - on Oculus Quest
A downloadable game for Android
Dungeon Train is an in development VR Dungeon Crawler set on a train with infinite procedurally generated carriages, and a multitude of narratives and never ending lore to explore.
Inspired by an episode of adventure time, where Fin and Jake find themselves on an infinite train battling enemies and collecting loot from carriage to carriage.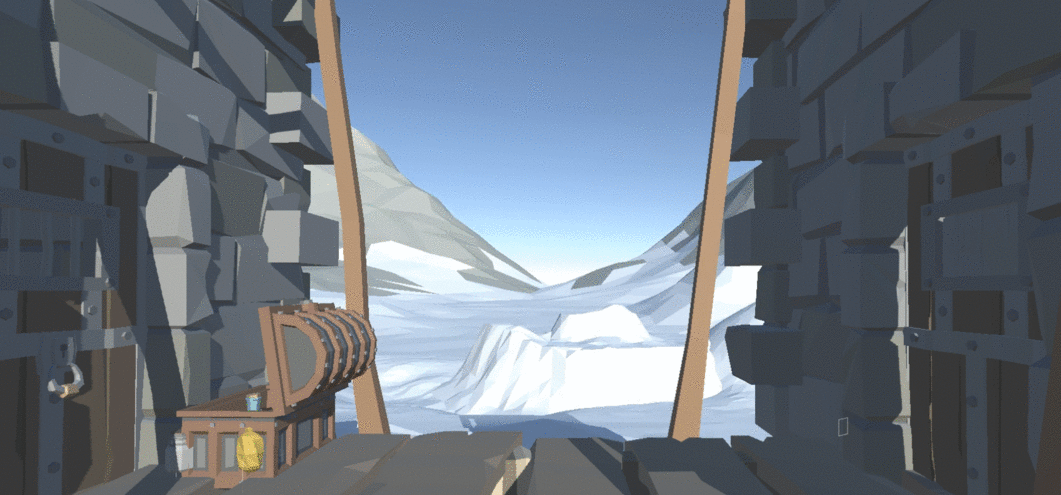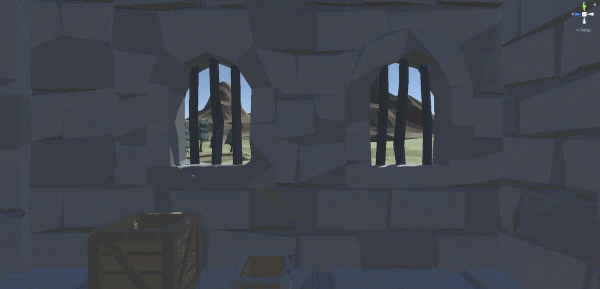 Simple but addictive: explore endless and varying carriages, items, enemies and terrain. Immerse yourself in the scenary and story of the enigmatic train.
Developed by award winning VR developer Brennan Hatton, Each run takes you further into the train, further into the universe. A game designed outside laws of physics, to go on forever.
With each new adventure, you may learn more about the train, its passengers and its inhabitants. You may learn the answers to questions you didn't even ask and don't want to have solved. Questions like:
What is this place?
What does it want from me?
Why am I here and should I even stay?
and
Am I doing this to myself?
Play your way! Lose yourself in the serenity of an endless and satisfying gameplay loop, in the rich and provacative stories of the passengers who came before you or lose yourself looking for the darkened, shadowy answers that are always just out of arms' reach!
This is your story too, after all.
Features
Randomly Generated Carriages.
Randomly Generated Terrain.
Over 100 weapons (way more to come).
Other items and weapons.
Stories.
Physics based interactions.
Smooth Locomotion / Teleport.
Coming Soon
Equipment & Inventory
Item & Character Stats
Projectiles
Magic
Leveling
More weapons
More items
More random things
More interaction on items
More meaning behind existing items
Modding support
Improved Combat
Improved Physics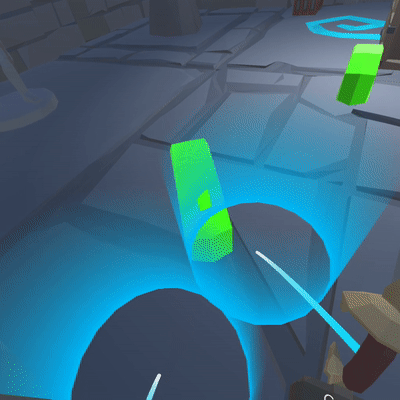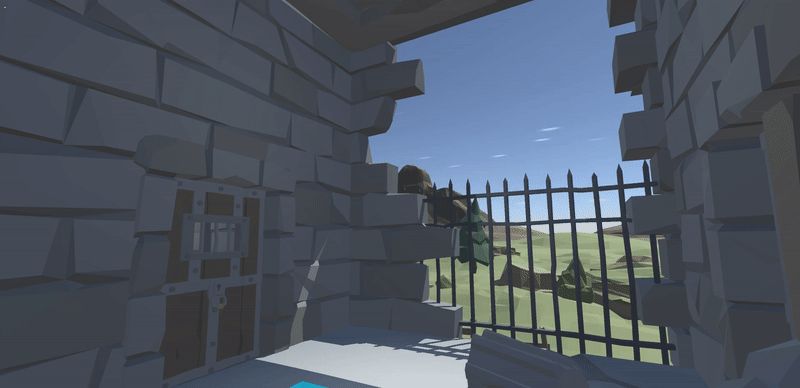 Support it now, and save!
The game is still in early development, if you support it now you will get access to the full version on release at no extra cost. The game is currently heavily discounted while in development and the price will continue to rise as it is updated. All support goes directly to improving the game, and all supporters get a chance to be involved in shaping the direction.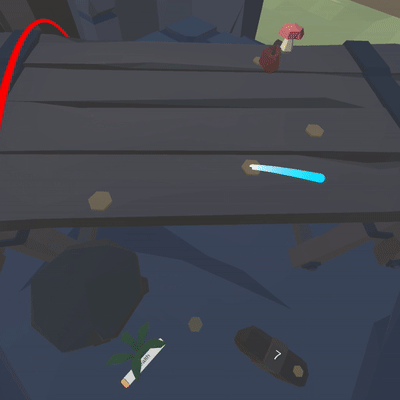 Find out more at dungeontrain.com
Development Status
This game is in development, and under pre-release.
Development is focused exclusively on the Oculus Quest until release.

The game is built using VRIF for high quality physics based interactions on the Oculus Quest. Current integration is about 15%, but the core interactions are there. While it already feels good, anyone who has tried the demo of VRIF knows there is a lot more coming soon!
There are so many exciting and fun direction this project could go, I am working closely with the early community to shape its direction.

Reach about the latest on the development blog.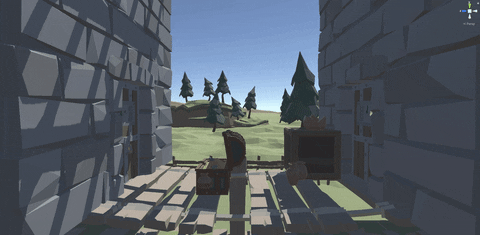 There are still many bugs I am working out. At this stage your money is going towards furthering development.

Lines crossed out in description are not yet available
Team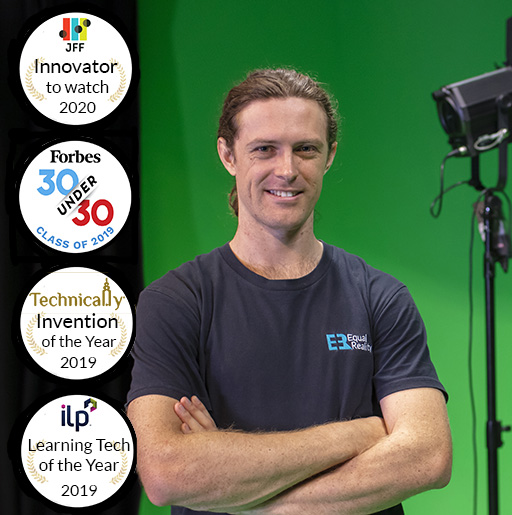 Brennan is a mutli-award winning VR developer, with the skills and experience to do this game justice as the Designer & Developer of Dungeon Train. Brennan has been building games & virtual worlds for over a decade, being involved in 100's of projects. He has worked with over 50 of the worlds biggest companies in 12 different countries. He is the Co-Founder and CTO at Equal Reality, a world leading VR training company, creating empathy, diversity and inclusion training in virtual reality to step into the shoes of minorities and experience discrimination. His work has earned him numerous awards and recognition, including:
• JFF Labs 2020 Innovator To Watch
• Forbes 30 under 30 2019 Social Entrepreneur
• Technical.ly's Invention Of The Year 2019
• ILP's Learning Technology of the Year 2019
• Halcyon Social Impact Fellow
• Remarkable Inclusive Tech Alumni
• Optus Future-Maker
• Develop Pacific 30 under 30, 2019.
• Brisbane's Lord Mayor Grant Recipient.
• DevDiner's Emerging Tech Inspiration for 2017
• DevDiners Top AR Inspiration for 2016
• UoW Alumni Magazine Featured Student, The Outlook.
Brennan is also supported by an incredible team, including:
Narrative Director, Wilson Taylor.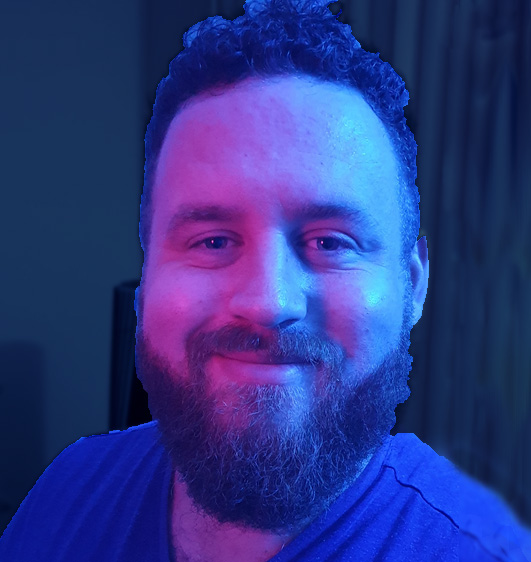 A video game writer who has brought laughter, romance, and tears to multiple millions of people globally with his inventive narratives. His work ranges from video games to books, comics & visual novels.

Platform Support
This game currently supports only the Oculus Quest. I expect I will do SteamVR support and PC Support in the future, but right now I am focusing on improve the core game-play.
Installation of the application for your Oculus Quest is done through SideQuest.
Instructions on installation can be found at https://dungeontrain.brennanhatton.com/sidequest
If you're unsure about if it is at a stage you are ready to support, Join the discrod to learn about the development status, and talk with the existing gamers and developer.
Each update is heavily inspired by the community on discord. Input is often added to the game right away, sometimes the day of. This ensures the game becomes what you want to see it become.
As the support from the community increases, I plan to open up access for modding and/or official community content integration.
Contact
For general feedback and questions, please leave a comment on the community page. For press, contact brennan@brennanhatton.com
Purchase
In order to download this game you must purchase it at or above the minimum price of $12.82 USD. You will get access to the following files:
Discord Server Verified Tag (Highly Recommended)
External
dungeonTrain0.21.09.apk
196 MB
dungeonTrain0.22.10 - testing.apk
236 MB