0.12.20 - Lore & Game Modes Update
---
This update focused on new lore content from our Narrative Direction Wilson Taylor ( @MrFunkSandwich) and systems to support the lore content. The full update list is as follows:

Lore
New Character - Following the journey of ; Maxwell Valiant and his time in the train.
Varying Stories - Store will now change each time you read them, randomizing different aspects, providing more insight.
Letters left by characters are now broken up into pages.
Pages shred when you drop them (improving performance slightly. only lore pages, start pages yet to be updated)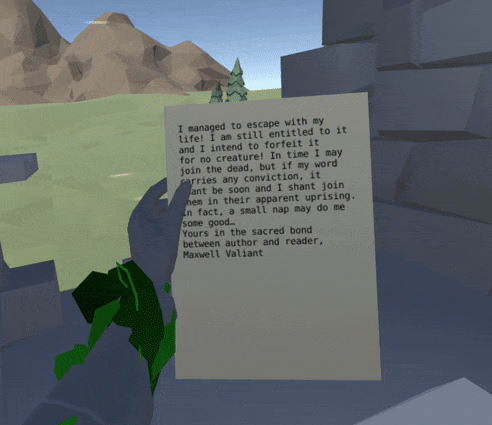 Game Modes
Game Modes working again (I broken them in 0.9s major update, sorry!)
You restart when you die.
Scavenger Mode is now called Decay, and is default .
Decay health loss is per cart, rather than over time
New Title in starting cart.
Thanks @Lonewolfy for the debugging help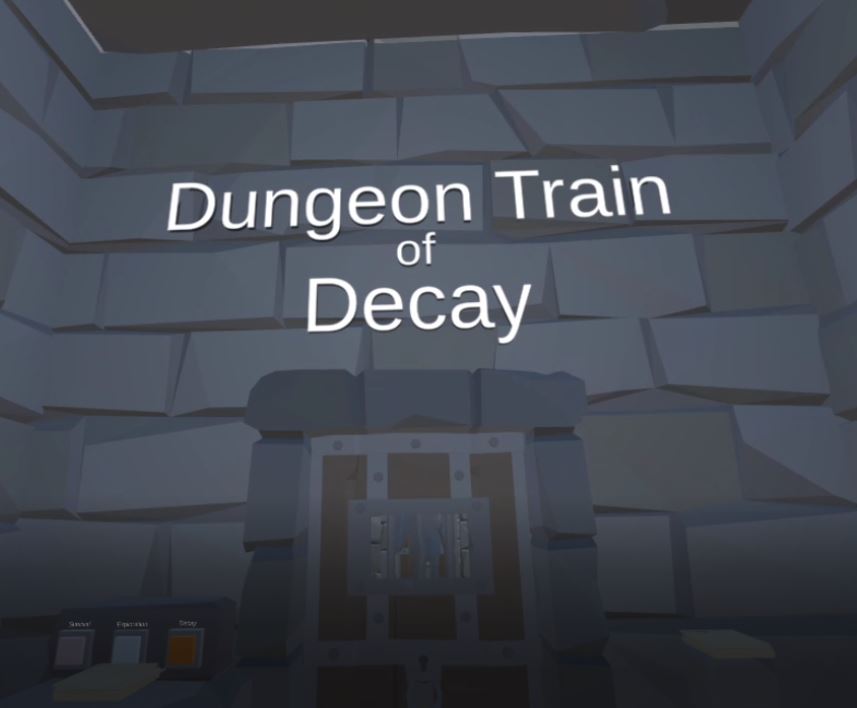 Carts
Balancing of random cart types.
Nature carts with trees, nature and other things. (Great idea Jens)
Other bug fixes
Small slimes are now easier to kill
Small slimes are now more deadly with their ranged attacks.
Slimes don't continue to attack you while dying. (Thanks for the reminder @

Artoones)

Weapons may not disappear in your hands (I hope I fixed this, please let me know if I didnt in Discord)

They do still get stuck under the cart sometimes, and your hand will disappear with the weapon. I am working on this, this is different.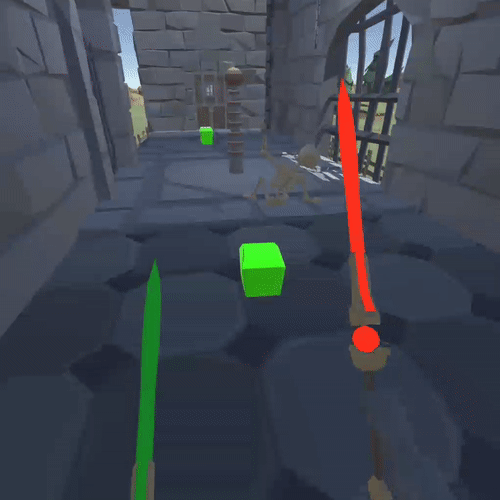 Things I am looking for feedback on - Should rate of health loss in Decay mode be more or less - Should lore carts come along more frequently? (Can anyone get through them all in Decay mode? How hard / easy is it to do? How long did it take you? How many tries did you have?)
Files
dungeonTrain0.12.20.apk
133 MB
Apr 01, 2020
Get Dungeon Train VR Infinite Looter - on Oculus Quest